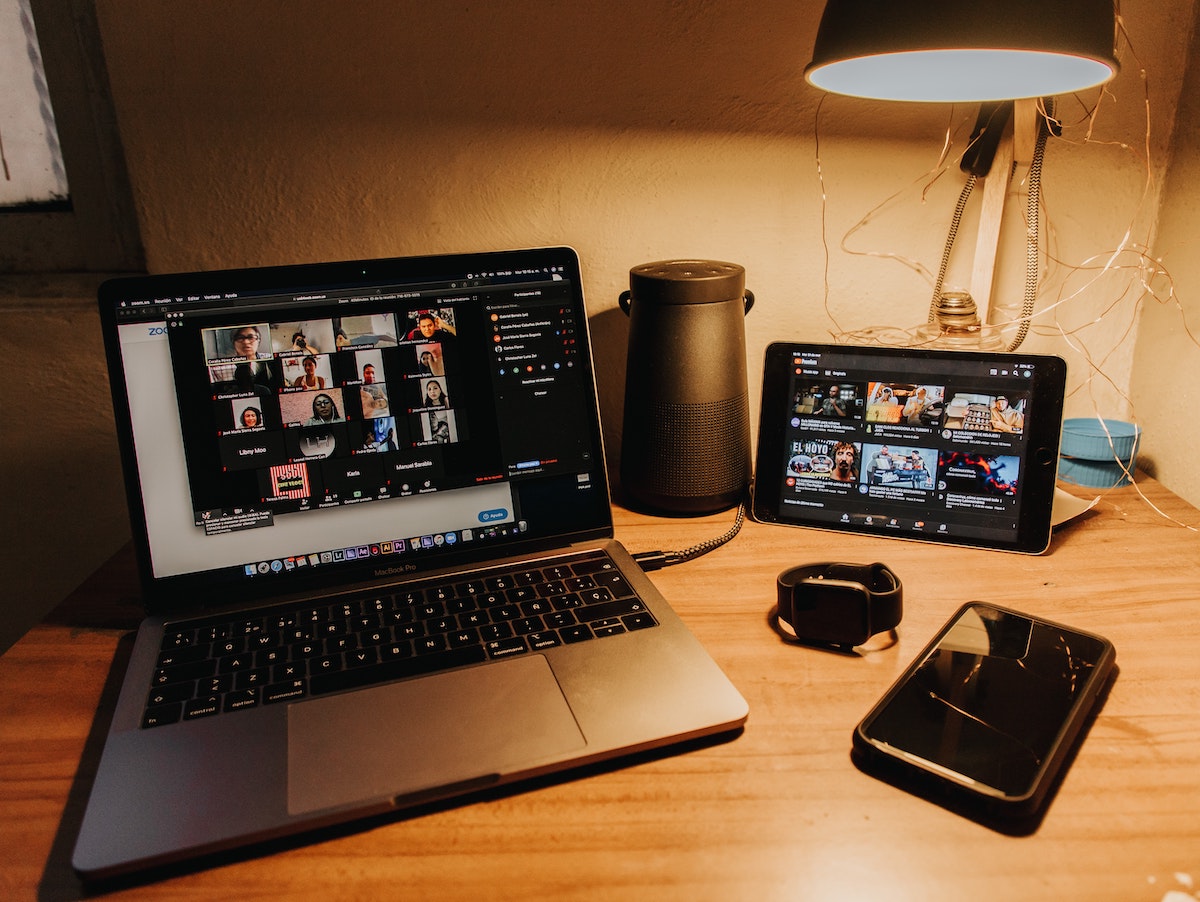 Why a Student Centre Coordinator Course?
After nearly four decades of university ministries leadership, John Henry and his team have developed this course for any YWAM/UofN staff or former YWAMers who desires to reach out to university students.
This training will equip you to coordinate on-campus discipleship and off-campus outreach and internships.
YWAMers & UofN College/School leaders can use the YWAM Student Centre App to administer outreaches, including DTS, and internship teams. The App will help lighten the administrative burden of leading outreaches.
The University Discipleship Course is a mini-DTS led by students.
The Converge Missional Internship program is ideal for helping students, and young adults cultivate their careers in response to God's Calling. Internships are also great for training new YWAM/UofN Staff and to provide next-level discipleship for recent DTS graduates.
This course is open to all YWAMers, and it is a requirement for all Student Centre staff.
YWAM Student Centre programs are designed to equip students and young adults as Christ's witnesses in any sphere of society.

Coordinating On-Campus Discipleship and Off-Campus Outreaches and Internships
The YWAM Student Centre App is a powerful tool to assist YWAM leaders with all the administrative details associated with outreaches and internship teams. 
Certified Coordinators will learn:
How to help students launch a University Discipleship Course on their campus.

How to facilitate students and young adults seeking a missional internship.

How to help partner organizations create and host internships, and

How to use the Student Centre App for outreach team coordination.
UofN students in upper-level courses are frequently assigned to seek out an internship with an organization. The Converge Missional Internship program makes it simple.
The YWAM Student Centre App provides a template for Outreach Team Leaders and Host Organizations to create outreaches and internship programs, setting dates, housing, transport, fees, deadlines, qualifications, requirements, and expectations.
With the YWAM Student Centre APP, Team Leaders and Hosts are in control. They review and accept applications, communicate, set meetings, book travel, insurance, and more.
Leaders save over 80 hours of administrative tasks with the APP.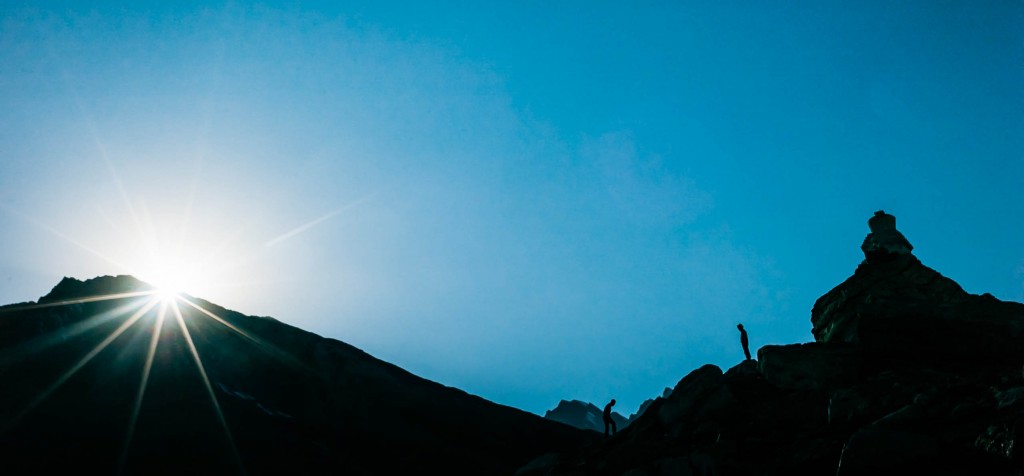 Applicants must first successfully complete YWAM's Discipleship Training School.
To learn more about the DTS, go to ywam.org.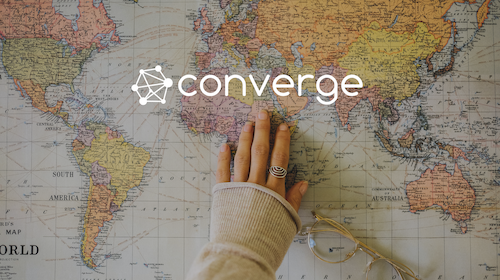 What you will get
5 Live Cohort Meetings (including worship & intercession, review assignments, case studies, and Q&A)
Downloadable resources (including Trip Planner and Field Journal)

Personal Profile Page

9 Converge Course video lectures 

Articles (including A Conversation on Calling, by John Henry)
Standards of Practice from the Forum on Education Abroad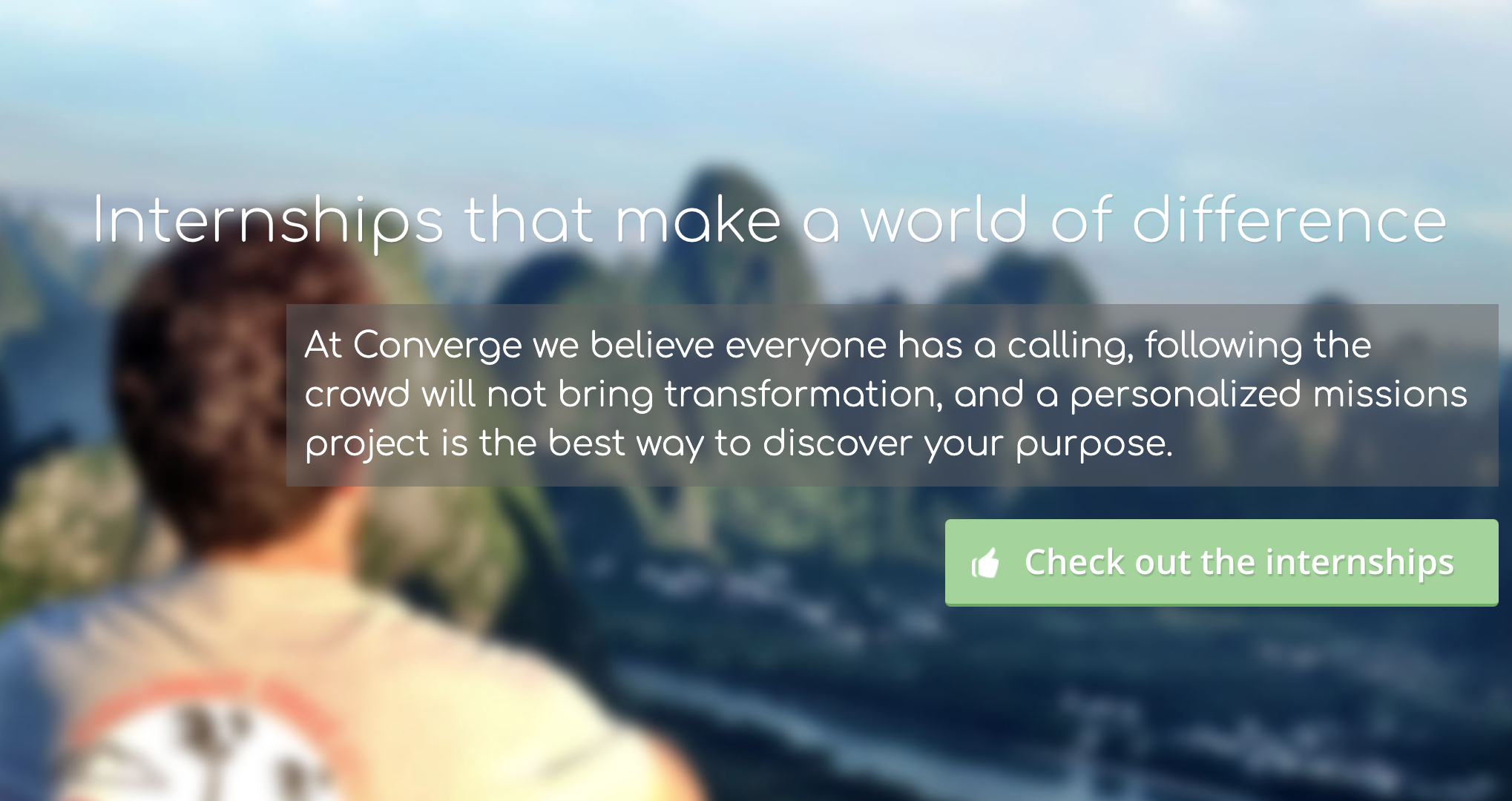 Assignments
5 Lesson Reflection posts to Cohort

3 Mentor Connect Meetings (One-on-One with a Converge Staff member)
A UofN Extension Studies Course
This UofN Extension Studies Certification Course is a leadership training and certification course which includes a summary of the full Converge Course every Converge student completes as part of their internship experience.